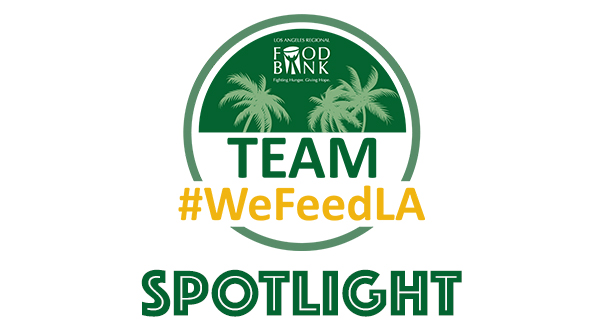 This has been a tough year—a year unlike any other in our lifetimes. The pandemic continues to expose the massive disparities in our community. But the pandemic has also revealed how truly compassionate and giving many in our community are. Figuring out how to help in times of such dire need can be elusive. Still, our Team #WeFeedLA members have demonstrated since the beginning of the pandemic the power of community to make a difference in the lives of our food-insecure neighbors in LA County.
We are happy to Spotlight some of our Team #WeFeedLA supporters' stories with you! We hope they will bring you some much-needed joy this holiday season.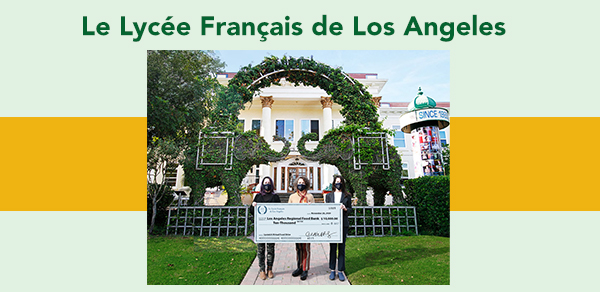 Le Lycée Français de Los Angeles has collaborated with the Los Angeles Regional Food Bank for more than a decade.
LycéeLA parent, Deb Longua-Zamero, has been spearheading the Food Drive for the last five years, in addition to managing other school community service efforts. Social consciousness and character values are deeply instilled in LycéeLA's philosophy and community.
"I am incredibly proud of our LycéeLA Families. Every year, our caring and compassionate students and their parents happily support the community and go above-and-beyond to help those in need. Giving back starts at the top, and school president, Mme. Kabbaz, generously leads by example."
— Deb Longua-Zamero, LycéeLA Community Service Chair
This year, we feel it is more critical than ever to reach out and support those in need. Even though we are not donating actual supplies, these monetary contributions will be used to purchase food and necessities for those who would otherwise be out. The LyceeLA has raised $10,200, equal to 40,800 Meals for Food Bank Families.
When resources get tight, people without means tend to get squeezed the hardest. We know that the immediate impact of placing free, nutritious food in someone's hands is transforming. Donating to the Food Bank might be a small gesture, but we feel it is an important way of showing community and support. It also reiterates how grateful we should be for the things that many of us may take for granted.

Every year I want to do something to give back for Thanksgiving, and every year, Thanksgiving passes, and I feel a strong sense of regret about missing the opportunity. This year, a year that has been so devastating for so many, I knew I could not let that happen again. I decided to sign up for an 8-week run training course, a 5k Turkey Trot and create a GoFundMe with #WeFeedLA. When I started my fundraiser page, I knew I had to create an eye-popping graphic too, and honestly, as a graphic designer, it was my duty.
Initially, I had so much apprehension thinking no one would donate. I made my goal $1000 and promised I would personally make up the difference in whatever I lacked in the end. I put up the fundraising info on my Instagram, Facebook and Twitter accounts and hoped for the best. Immediately the donations began pouring in; $25, $50, $100 pledges. Can you believe it?? I was so excited and overwhelmed by the prospect of reaching my goal!
After the initial positive response, solely on social media, I took a little break and created a mailing list that included all my closest family and friends. At this point, I'd reached my initial goal of $1000, so I decided to raise my goal to $1500. I sent the emails off and, once again, hoped for the best. I was not disappointed. I received great encouragement and donations from my family and friends. With all this positivity and generosity flowing, I decided to raise my goal slightly to $2000. In response, everyone helped me to reach that goal, and we raised nearly $2500! I am immensely grateful to my wonderfully generous community, without which I would not have been so successful in fundraising. THANK YOU ALL!!
— Jendayi Smith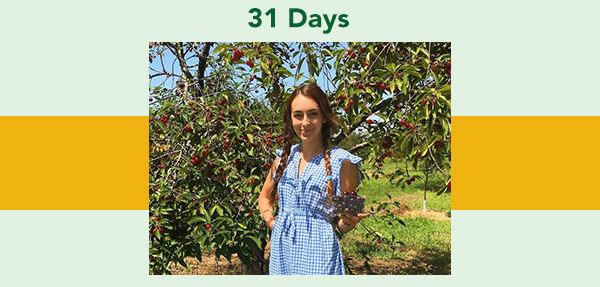 Choosing to support the Los Angeles Regional Food Bank was an easy choice for me. I have worked in food service for more than a decade, and if there is anything I have learned, it's that food and community go hand in hand. Like so many others, I lost my job due to the pandemic. But, I now see it as a blessing and not a curse. I have been able to spend the last few months educating myself on food insecurity and the issues surrounding sustainable food practices. Organizations like the Los Angeles Regional Food Bank have inspired me to pursue a career in food justice. My fundraiser was launched on my 31st birthday, and I will fundraise for 31 days. The way I see it, communities get stronger when one reaches out, and another responds. My goal is to facilitate that connection and help my community grow.
— Mariette Mayerson

On Thursday, November 19th, Tokio Marine America employees in the Pasadena, CA office received a call-to-action email from Peggy McCarte, VP Underwriting Operations. Peggy serves on TMA's Corporate Social Responsibility Committee and is always one of the strongest supporters of the company's various CSR initiatives. In her call-to-action, she reminded employees to support the ongoing virtual food drive. She highlighted the great need that exists this year due to the destabilizing effects of the COVID-19 pandemic.
In response to Peggy's call to action email, an employee came forward with a challenge; she would match $1,000 if the Pasadena office could raise $2,000 in one business day. We did it! Our virtual food drive has currently raised $5,025!
TMA has a strong "giving" corporate culture and, in past years, has donated thousands of pounds of food to the Los Angeles Regional Food Bank. In a typical year, employees would congregate in the company's lunchroom to gather all of the donated food items. This year, while we were unable to gather physically, we were able to rally together to produce highly successful and meaningful results for our virtual food drive.
Friend, if you have a Team #WeFeedLA story you want to share, please let me know. I wish you the best this holiday season, and I hope that we can continue to come together and find the joy in giving by supporting our hungry neighbors.
Los Angeles Regional Food Bank